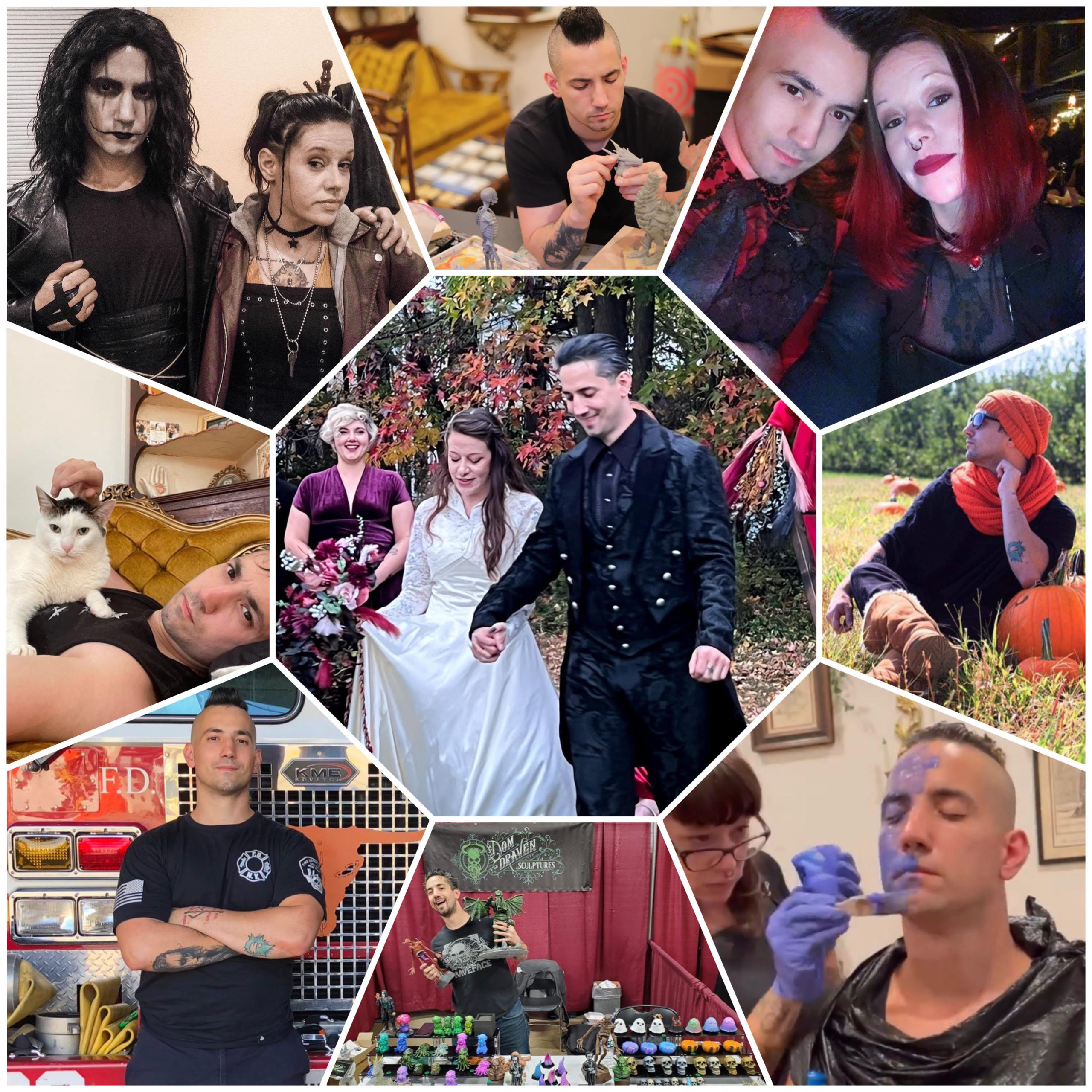 Greetings, my name is Dominic Ventolora.  I consider myself a versatile artist who is not to be limited by any particular medium. I am self-taught and currently based in New York, where I live with my wife and four cats ( yes four!). I work as a full-time New York City Fire Fighter, but my other passion lies in creating art.
I began my artistic journey with sculpture and have since expanded my skill set into other mediums . 
My wife is my greatest source of inspiration. As a talented photographer and artist, she constantly motivates me to push my boundaries and expand my creative horizons. In fact, I sometimes wonder if I took up art just to keep up with her!